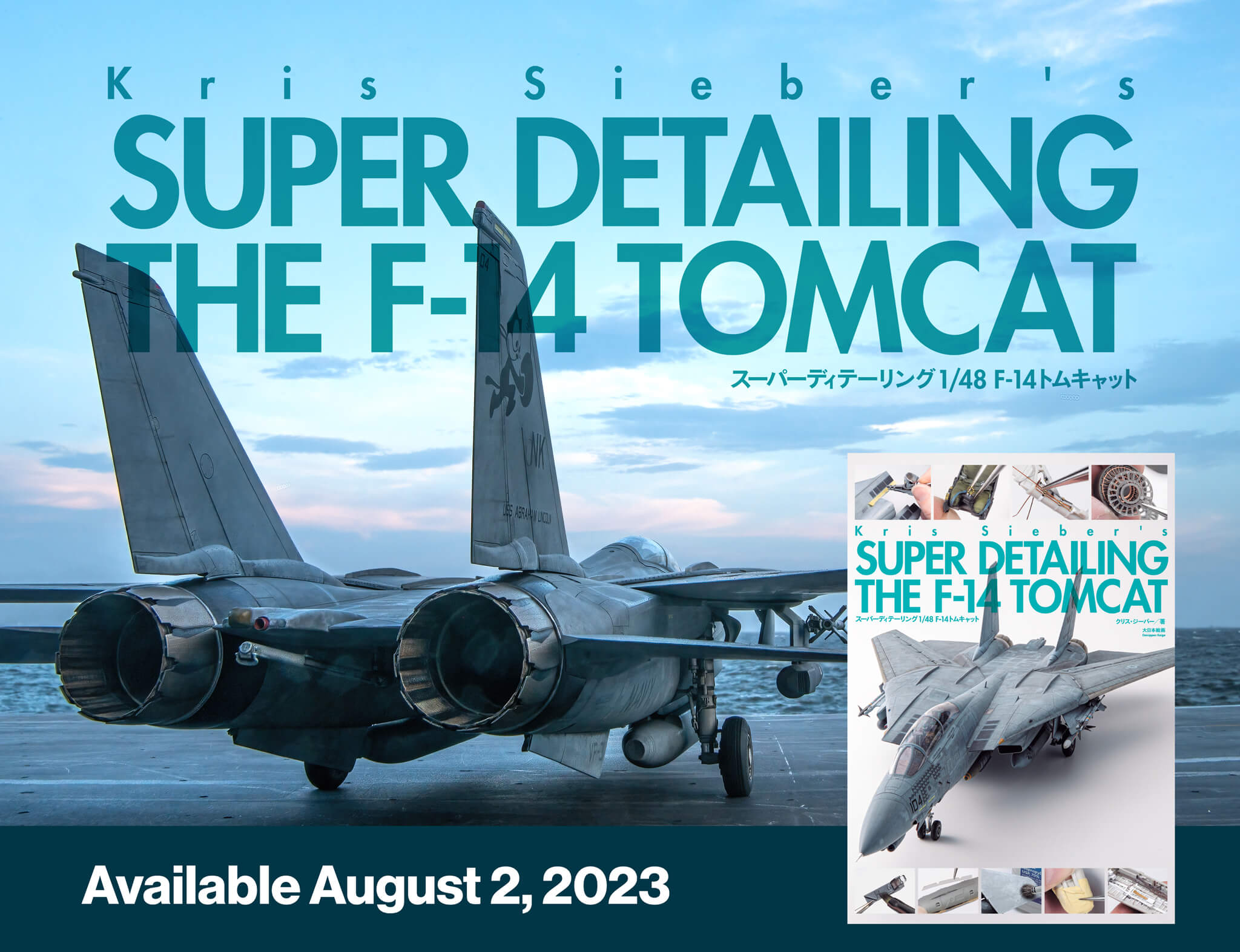 My first book!
Super Detailing the F-14 Tomcat
I'm ecstatic to announce my first book, 'Super Detailing the F-14 Tomcat', published by Dai Nippon Kaiga out of Japan.
The catalyst for this publication is an article I produced for Scale Aviation magazine No. 145, in which I provided my approach to super-detailing high-value areas of Tamiya's 1/48 F-14D Tomcat. It was later proposed that I finish the kit, and carry the theme forward into a book. And, well, here it is.
Important to note, while the focus of this book is the Tomcat, most of techniques and approaches used are equally well-suited to most aircraft from WWII onwards.
'Super Detailing the F-14 Tomcat' is a full-colour, 128-page, A4-softcover book chronicling my efforts to enhance many of the detail-rich areas available on Tamiya's F-14D Tomcat, including the cockpit tub, ejection seats, main and nose landing gear legs, main and nose gear wells, intakes, exhaust nozzles, and various airframe details. Also featured is a new technique I developed for achieving a realistic base patina for modern US Navy aircraft, and a brief look at some complementary weathering techniques (a deep dive into weathering would likely need it's own book!)
In addition to hundreds of work-in-progress photos, the book lists many of the tools and techniques I employed, information about Tomcat kits and products, along with 4 mini-profiles of other kits I've made in the past few years.
Content is presented in both English and Japanese, with all English written either by an English-speaking editor or by myself (as opposed to machine-generated translation), and the book is bound in conventional western format.
Release date is August 2, 2023.