Scale aircraft commission builds, instructional content, kit reviews and news, plus additional content through Instagram and Facebook.
Support securely via Paypal, Stripe and more via buymeacoffee.com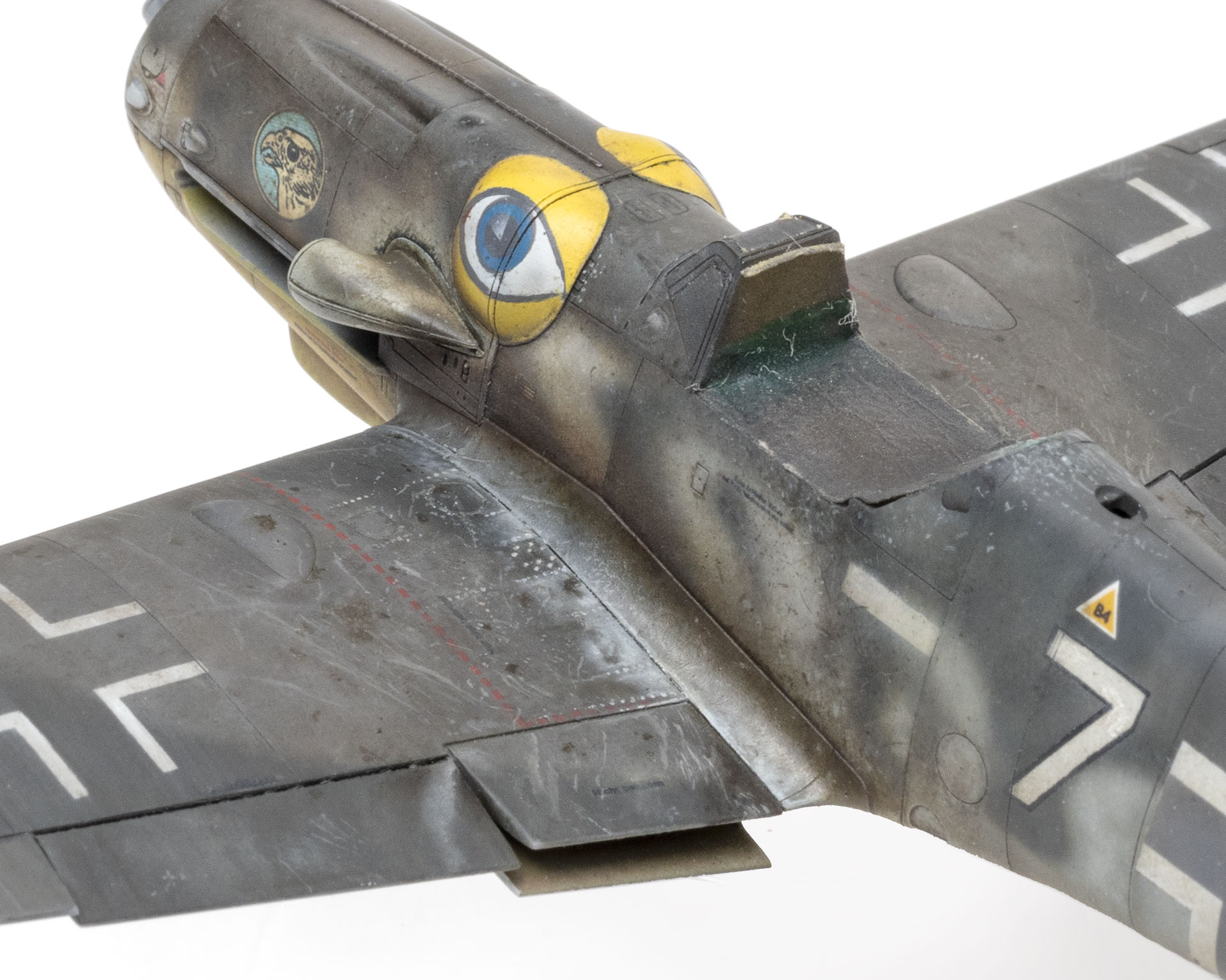 The end is finally in sight for the weathering and detailing at the wing roots. A cool grey oil mix does a decent job of replicating the worn metal effect in RLM 74, particularly on the margins where the oil's translucency hints at abraded, but still present, paint.